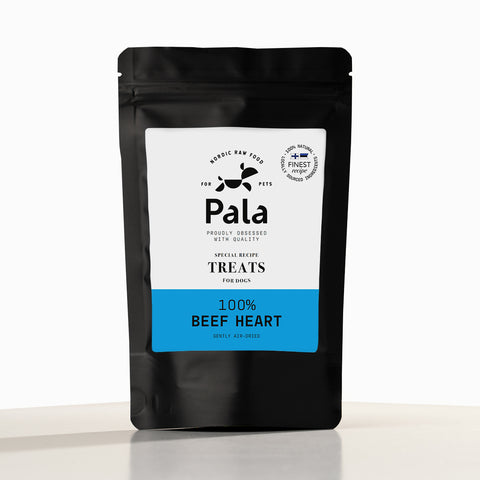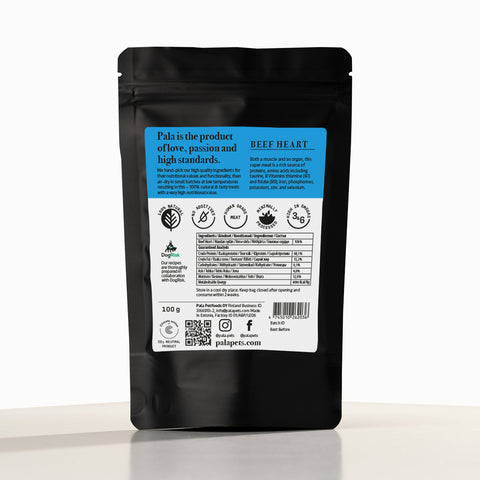 Pala Petfoods
100% Beef Heart Treats
Beef Heart: Both a muscle and an organ, this super meat is a rich source of proteins, amino acids including taurine, B Vitamins thiamine (B1) and folate (B9), iron, phosphorous, potassium, zinc and selenium. 
We hand-pick our high quality ingredients for their nutritional values and functionality, then air-dry in small batches at low temperatures resulting in this – 100% natural & tasty treats with a very high nutritional value.
Store in a cool dry place. Keep bag closed after opening and consume within 2 weeks.