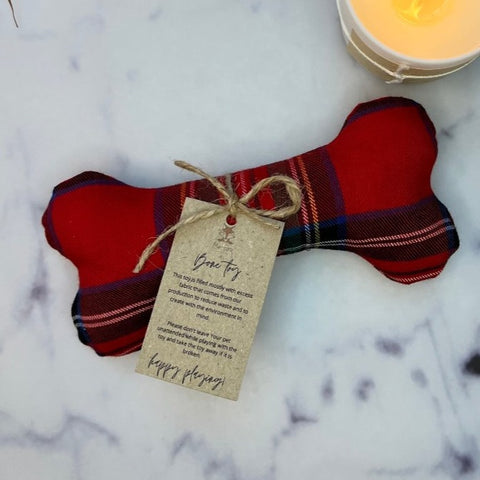 Mr.Fox Design
Brittany Bone Toy
This hand-made "Brittany" bone toy by Mr. Fox Design is designed and made with love in Tirol, Austria. 

Laura handcrafts every piece with a lot of love under the close inspection of the CEO Yagoh. Yagoh is her basenji pup, who makes sure every toy will be loved by any fellow four-pawed furriend!

The toys have a squeaker inside, they are made from the same high-quality & durable cotton fabric as our Brittany collection accessories. They are stuffed mostly with excess fabric that comes from making our products to produce less waste and upcycle (and partly (approx. 15%) with polyester fiberfill to make the toy voluminous).
Our toys are recommended for light chewers. Please don't leave your pup unattended while playing with the toy to make sure it's not broken and the filling can't be swallowed.