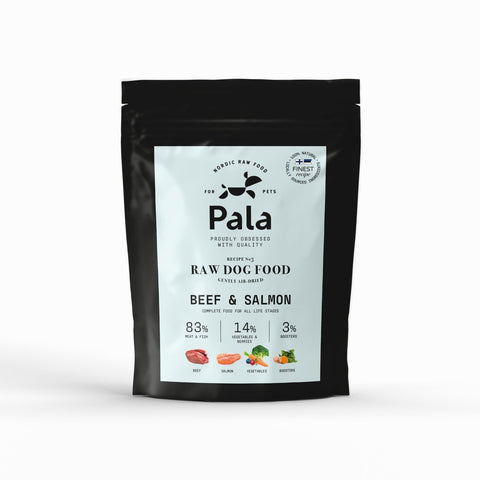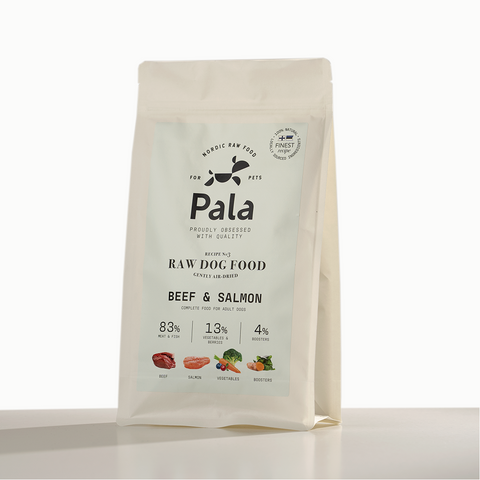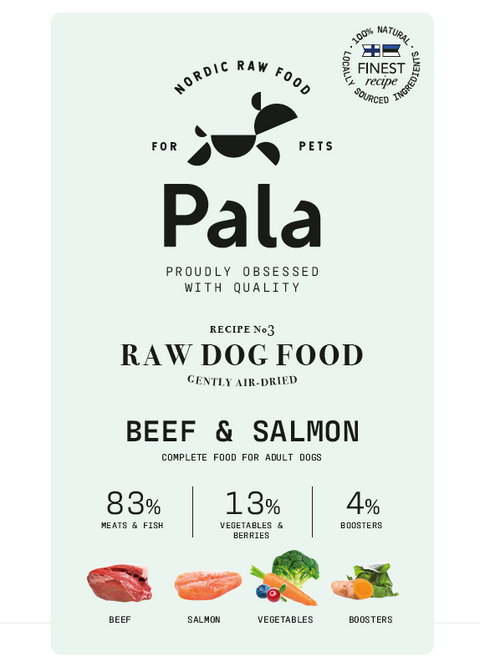 Pala Petfoods
Recipe # 3 - Beef & Salmon
Beef and salmon - for adult dogs
Scrumptious, calorie-rich recipe with beef, salmon and fresh green tripe with fresh vegetables, berries, seaweed, turmeric, black garlic, herbs and all-natural supplements.
Ingredients:  Beef (50%), salmon (33%), carrots, beets, celery, broccoli, kelp, crushed eggshells, turmeric, blueberries, cranberries, parsley, salmon oil, wheat grass, black garlic, brewers' yeast, black pepper. No additives, synthetic supplements, flavors or preservatives.
Store in a cool dry place. Keep bag closed after opening and consume within 2 weeks.